WarChief: The Alumnus #13
Reedited 7/16/99
Confidential reasons were given to Aetherco for the last-minute censoring of this episode. We will only state (for now) that satirizing the Aliens franchise was not a reason that the strip did not run.
Even so, we'd like to hear your reactions. You can write us at yamara@earthlink.net.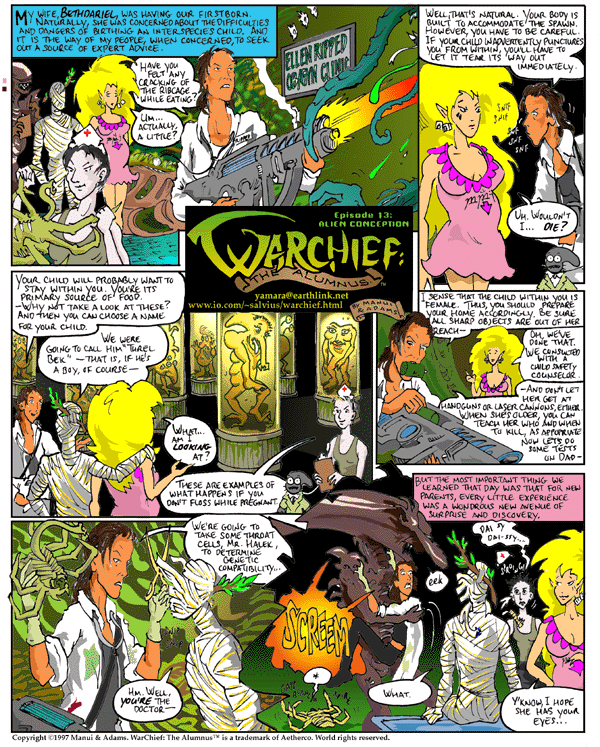 ---
Warchief: The Alumnus Copyright © 1997, 1999 Manui & Adams.
Warchief: The AlumnusTM and all characters and likenesses are trademarks of Aetherco. All rights reserved.
Reedited July, 1999.