THIS PROJECT WILL BE FUNDED ON MONDAY SEP 12, 1:00am EDT.
on
September 1, 2011
at
4:16 pm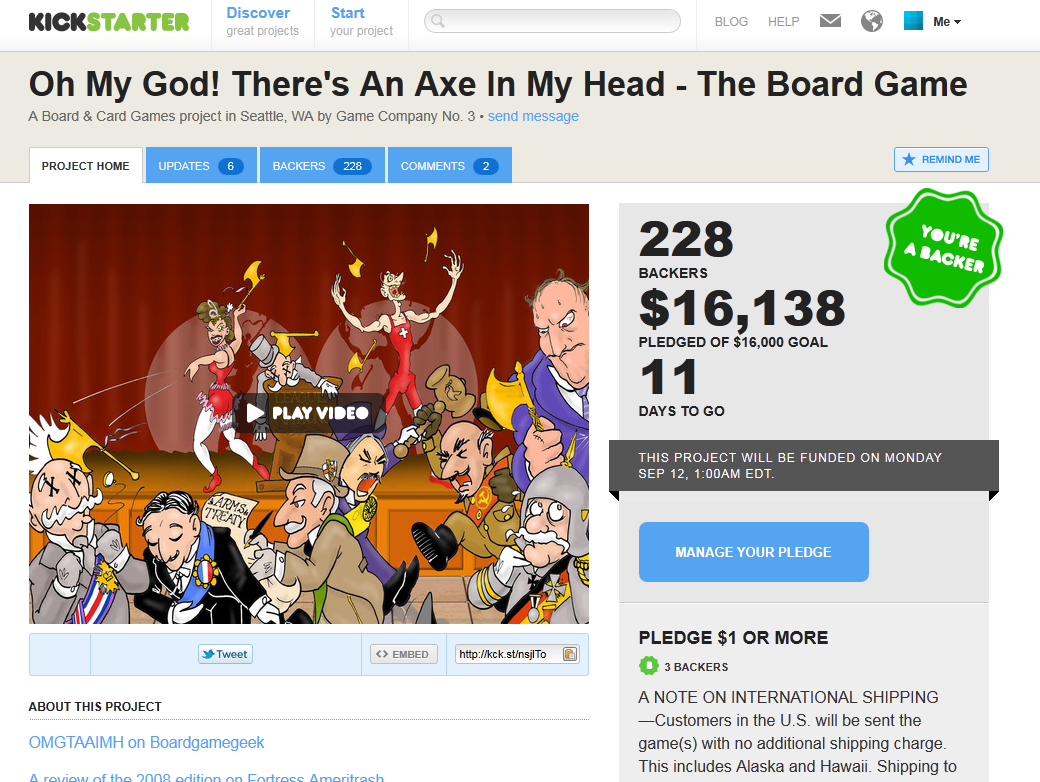 Early on Tuesday, the Oh My God! There's An Axe In My Head Kickstarter campaign reached its primary goal. We have less than ten days before the end of the campaign, so if you want to be one of the first to have this long-awaited game, you only have until the time specified.
Hugundous thanks to all our pledgers!!
"Oh My God, This Game's Getting Published!" –Sam Brown, creator of Lyssan